The institution governance is as per UGC stipulated guidelines. The administrative set-up, policies, functions of the institution is followed as per norms and requirement regulatory bodies of Govt. of India and Govt. of Andhra Pradesh.
Organizational Structure
Statutory bodies /Committees
RIPER- Good Governance Guidelines Document
RIPER- Strategy Plan 2016-21
Organizational Structure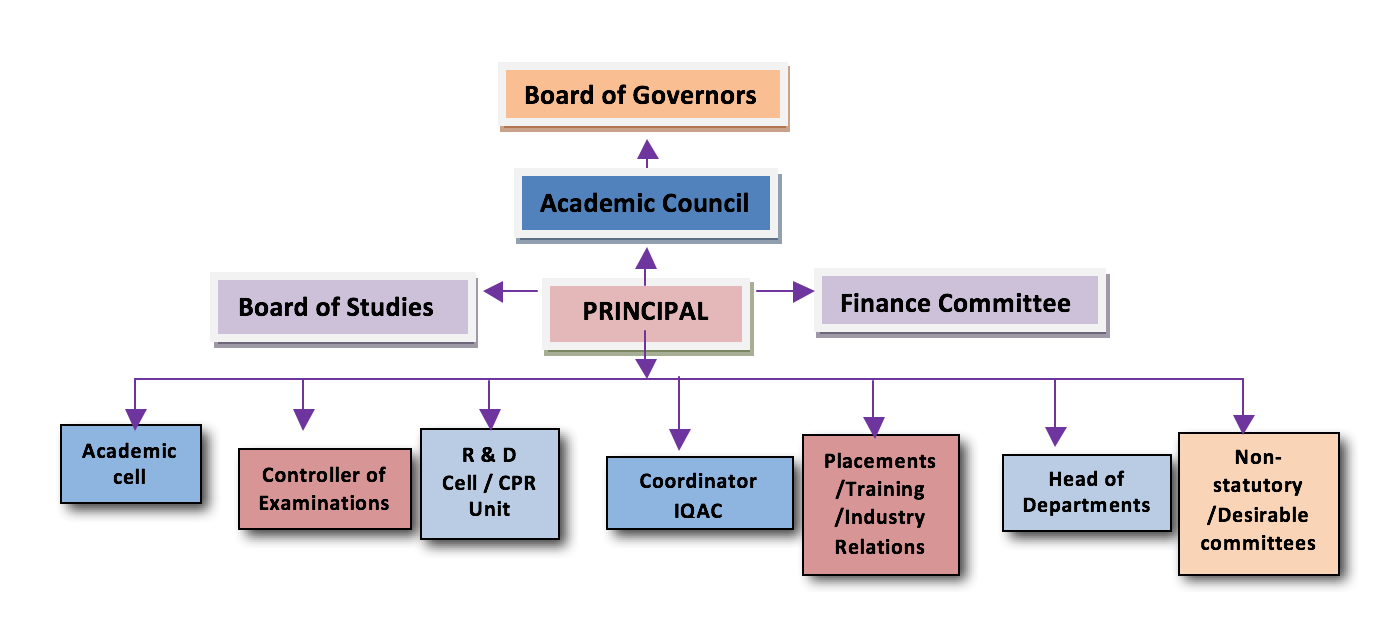 Statutory bodies /Committees
Statutory bodies (As per UGC guidelines)

Non-Statutory Committees (As per regulatory bodies /UGC)

Governing body

Academic council
Board of studies
Finance committee

Academic and Research Planning

Internal Quality Assurance Cell (IQAC)
Academic development committee
Research & Development cell
Placement and Industry – Institution Interaction Cell
Library committee
Examination committee
Extra-curricular activities committee
Admission committee

Discipline and Students Welfare

Grievance cell committee
Anti-ragging committee
Women empowerment cell
SC/ST Cell

Alumni and Students Council

Alumni Association
Student / Foreign welfare
Student council
The constitution and functions of above committees are well defined in "Good Governance guidelines document" and was duly approved by the Governing body of the institution.
3. RIPER- Good Governance Document Guidelines